With Misfit I wanted to challenge the current ideals by putting my own body on a skinny model and so I created a sort of anti-corset shirt. I chose the blue cotton fabric to further the idea of just a regular office shirt. Misfit was part of a joint exhibition at Kulturhuset in Stockholm with creations from students at Beckman College of Design, Konstfack, Handarbetets Vänner along with collections from former students at Aalto and an audiovisual installation by Philip Warkander.
The exhibition gained national press and Misfit was mentioned in both television and radio, print media.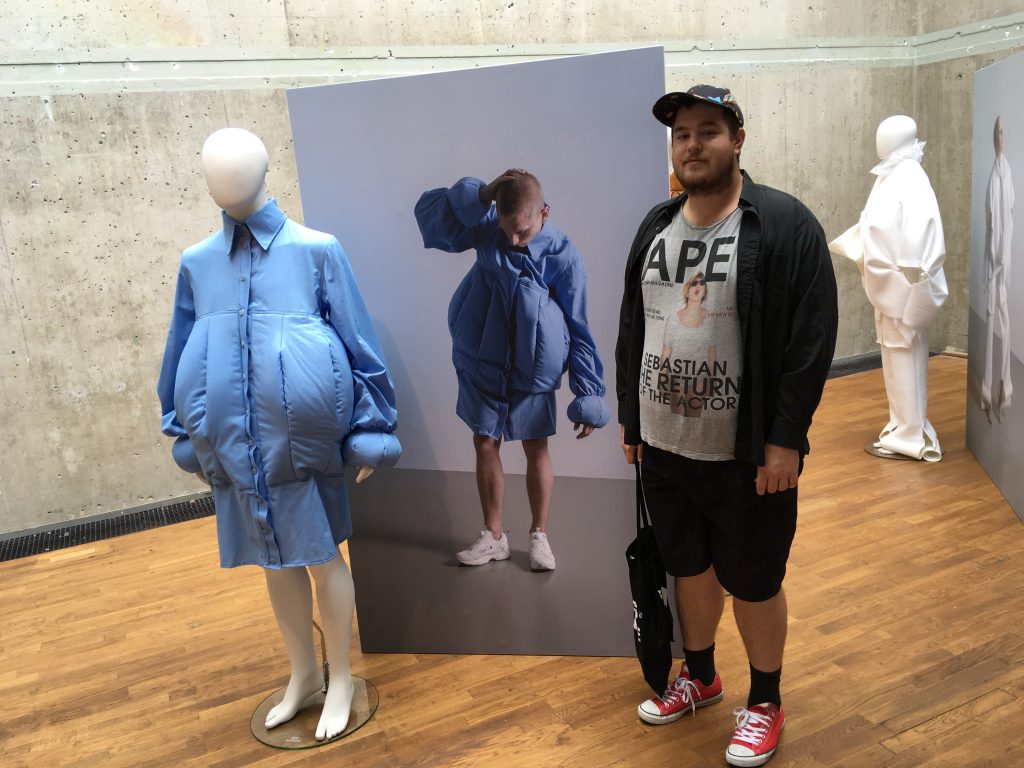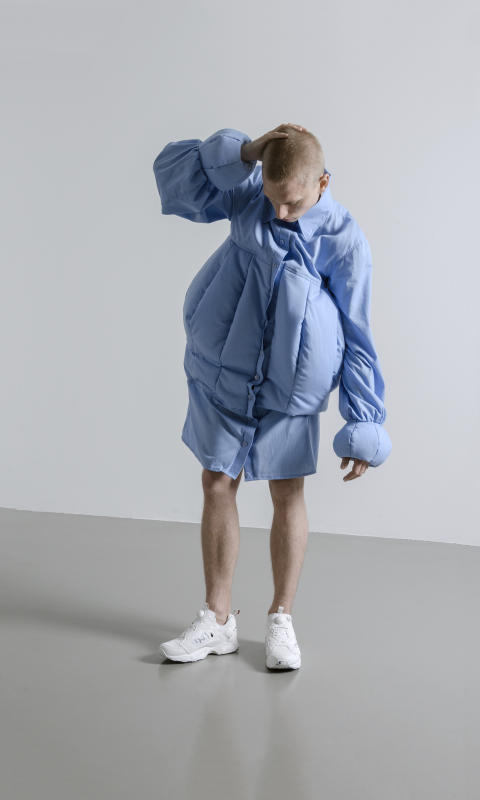 Press:
Dagens Nyheter, 29/6/2016, Ny modegeneration är är här
TV4 Nyheterna, 17/6/2016, Framtidens mode med nya material och ideal (09:45 into the newscast).
Swedish Radio, P1 Kultur, 27/6/2016, Morgondagens mode på Kulturhuset